Overview
Currently, some NETGEAR users are receiving the error message Device already registered with another OpenDNS user. We have discovered that some registrations through the NETGEAR genie mobile app will cause this error message. Be sure to use the NETGEAR genie desktop application and not the NETGEAR genie mobile app. 
Instruction
If you need to download the NETGEAR app to your computer you can do so by visiting http://www.netgear.com//home/discover/apps/genie.aspx and selecting either "Download PC" or "Download Mac" options on the right. See image below.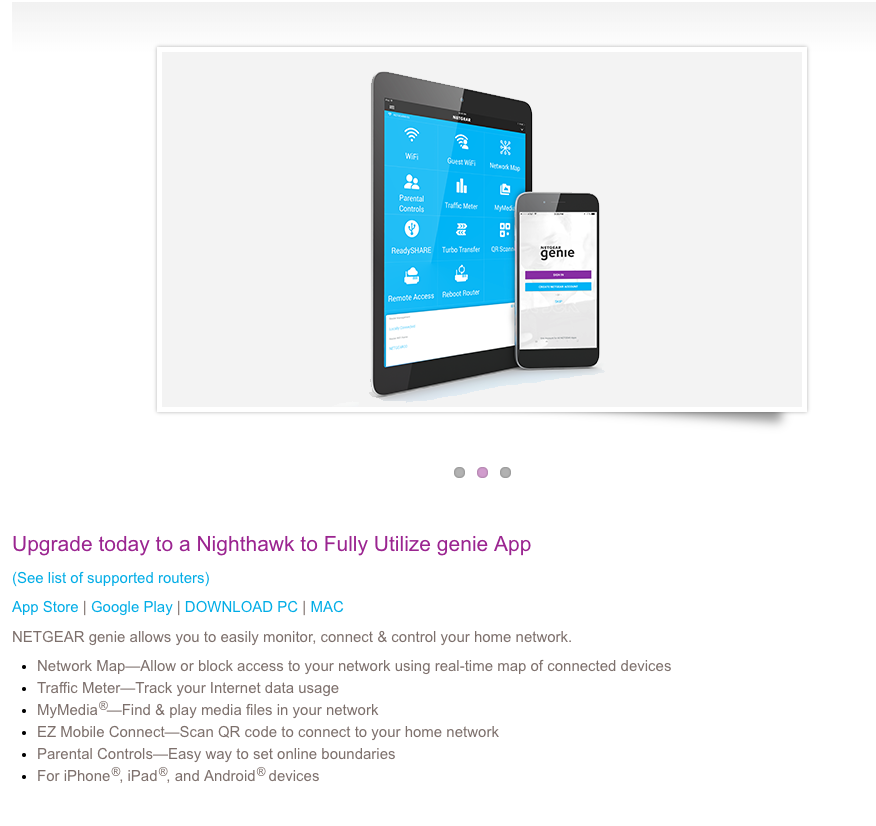 If you continue to have problems please open a support ticket with the following information:
The exact make, model, and firmware version of your NETGEAR router. 
Screenshot of your router's MAC address from your NETGEAR genie desktop application. (see image below)
The email address/username you used during the registration.