Disclaimer:
Due to the wide variety of devices available and potential variations in their firmware, the information presented below may or may not be accurate. For this same reason, OpenDNS support will generally not be able to provide device-specific assistance beyond what is provided below. If you need further assistance specific to your device, please contact either the manufacturer's support team, or your ISP if you are using leased equipment.
1. Access the router's browser-based utility.
Open a web browser and enter http://192.168.1.1, http://192.168.0.1, http://192.168.0.2, or http://10.0.0.1 depending on the individual configuration.
2. Log into the browser-based utility.
The default username is "admin" and the default password is "admin".
3. Choose the WAN menu under Advanced Settings on the left hand side.
4. Under WAN DNS setting, enter 208.67.220.220 and 208.67.222.222 into "DNS Server 1 and DNS Server 2 respectively.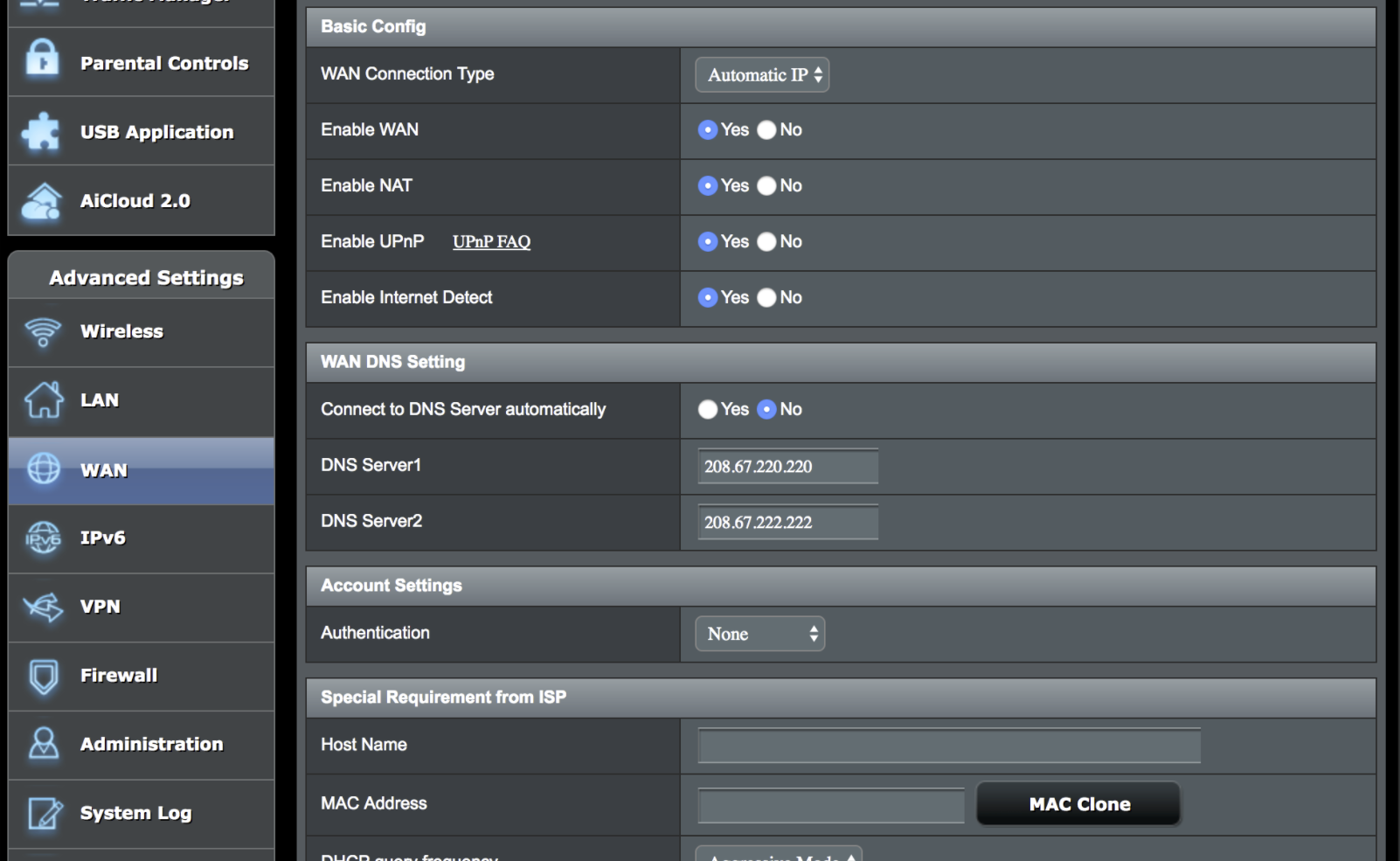 5. Confirm that your LAN DNS server is not set.
Do not configure OpenDNS here!
6. Check your settings.
[NB. We have received reports that this router now includes an inbuilt security function called "AiProtection - Network Protection." If enabled this may cause OpenDNS to not function]