ASUS RT AC68U Manual
Disclaimer:
Due to the wide variety of devices available and potential variations in their firmware, the information presented below may or may not be accurate. For this same reason, OpenDNS support will generally not be able to provide device-specific assistance beyond what is provided below. If you need further assistance specific to your device, please contact either the manufacturer's support team, or your ISP if you are using leased equipment.
This article is based on the document from http://www.microcenter.com/tech_center/article/8207/how_to_configure_dns_servers_on_the_asus_rt-ac68u_wireless_router
1. Open a web browser, type 192.168.1.1 into the address bar, and then press Enter.

2. Enter the administrator username and password and then click OK. (The default username and password are both admin).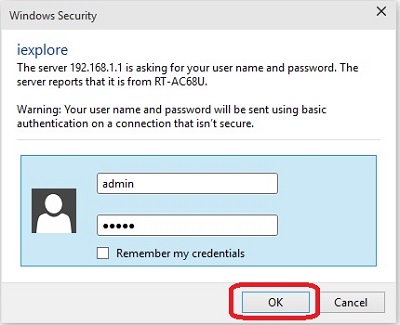 3. the advanced menu on the left side, click WAN.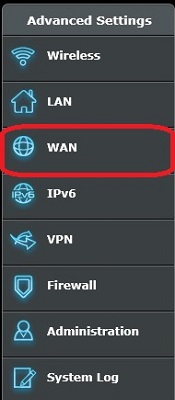 4.Next to Connect to DNS Server automatically, click No.


5. Additional fields will appear, prompting for the addresses of the DNS Servers you wish to use. For OpenDNS enter in 208.67.222.222 and 208.67.220.220


6. Once the addresses are entered, click the Apply button at the bottom of the page to save the changes.


Okay, what's next?
To ensure that OpenDNS is working properly for you, please flush your browser and DNS cache by using the steps below, then test your connection by visiting http://welcome.opendns.com.
http://www.opendns.com/support/article/67
http://www.opendns.com/support/article/68
Need help?
Please feel free to contact us at http://support.opendns.com if you need any additional assistance. Also, please download and run our diagnostic tool, and click RUN TEST. After the test completes, copy and paste the URL into this ticket. If you are experiencing difficulties copying the URL from the diagnostic tool, please use the steps at http://www.take-a-screenshot.org to take a screenshot of the diagnostic tool after it finishes.
The URL should start with http://opendnsupdate.appspot.com/d/######.
Diagnostic Tool: Link and Instructions - http://support.opendns.com/entries/21841580