As of Dec 15th, 2020, the OpenDNS webstore will no longer support PayPal as a payment method. Customers who are currently using PayPal will need to update their payment method to include a valid credit card before their service expiry in order to maintain service.
Updating payment method in the legacy OpenDNS Dashboard
For customers using OpenDNS VIP or OpenDNS Deluxe, the payment method can be updated from the OpenDNS Dashboard under the Settings tab. Select your organization name (not your network) from the "Settings for:" pulldown menu and you will be redirected to the Plan Info page.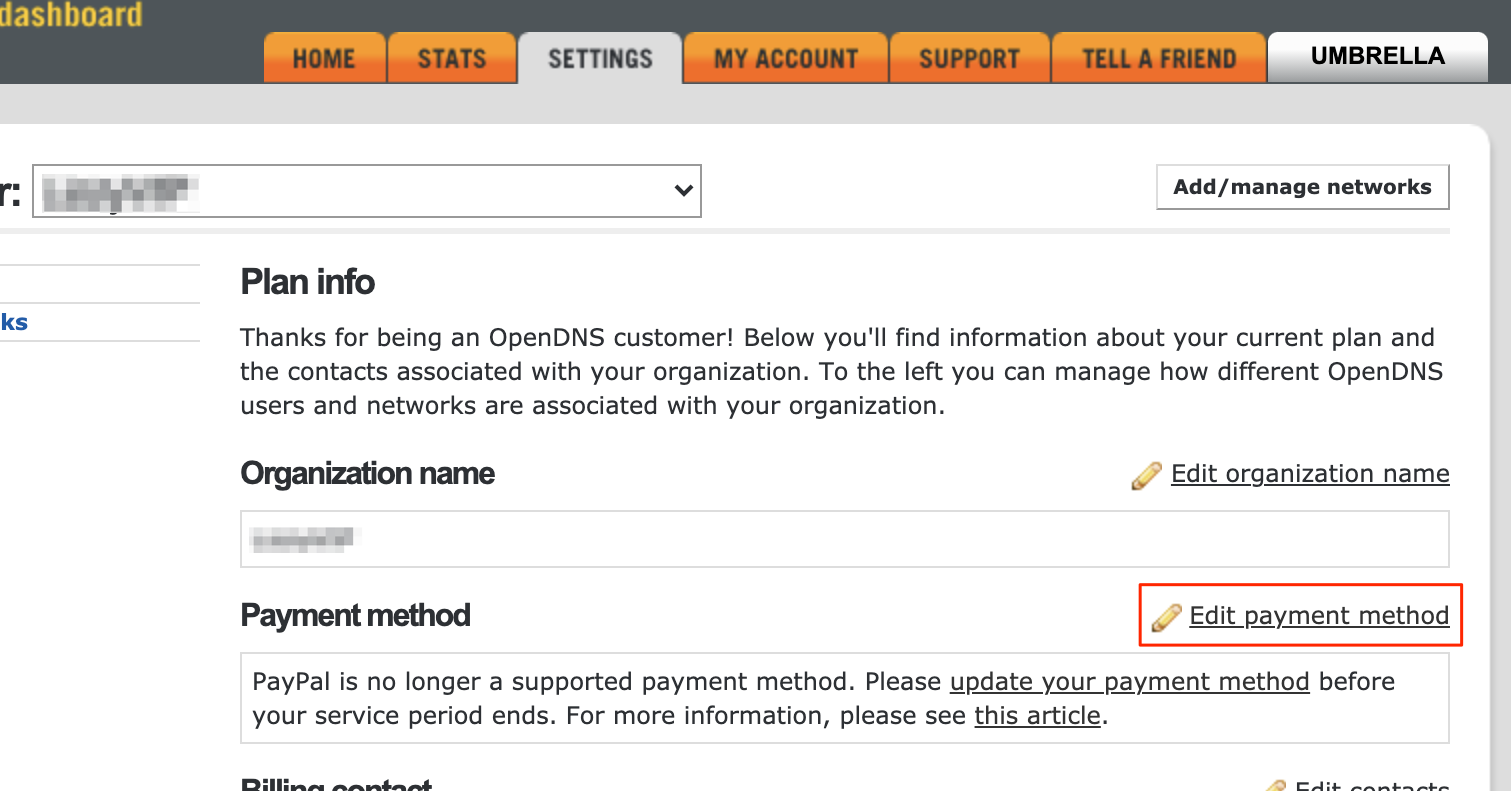 Click on the 'Edit payment method' link to the right of the Payment method section. This will redirect you to your subscription in the OpenDNS webstore: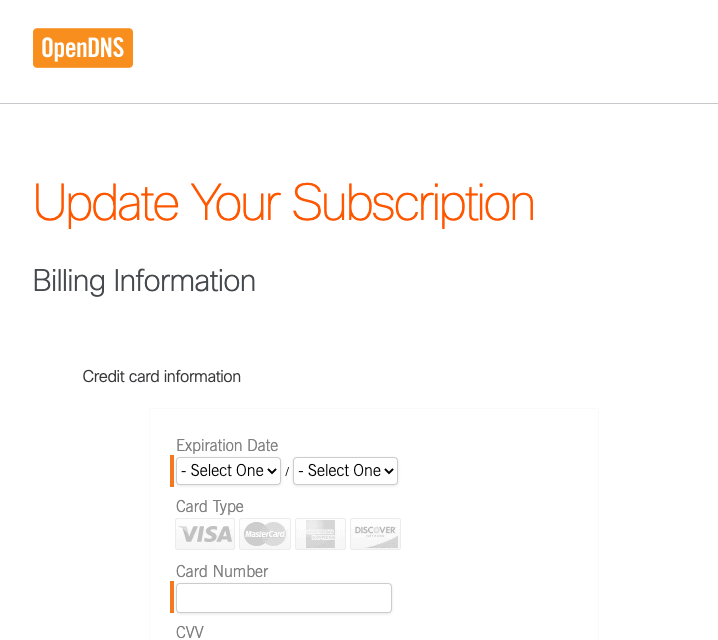 Fill out your payment information on this screen, and save.